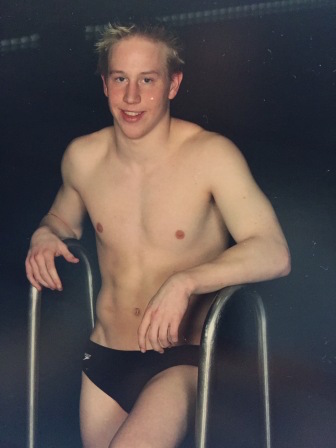 Brad Reid
To commemorate the character, dedication and enjoyment for the sport Brad brought to the daily training environment Dr Paula Weaver, a close friend of the Reid family in collaboration with the Hyack Swim Club, have initiated this memorial scholarship in Brad's name. The Reid family are deeply honored and supportive of this scholarship initiative and hope that it will be sustained and grow in the years to come.
The scholarship will be available annually to a Hyack male and female swimmer who meets the criteria. A written submission will be submitted to the Head Coach for consideration by the scholarship committee. The application period is June of the current year to Sept 30th.
The scholarship recipients will be announced at the annual Hyack Awards banquet. The scholarship will be placed in the swimmer's account for use toward year end Championship meets.
Criteria
Write a submission of approximately 1000 words outlining how you as the swimmer contribute to your group training environment with the same attributes that Brad Reid exemplified:
Be qualified at the Junior or Senior National Level, and current rank in these events
How do you contribute to the group training environment on a daily basis
How do you demonstrate leadership, dedication and enjoyment of the sport as well as maintaining a good academic level
What are your current and long term goals
In what way does your team spirit affect other members of the team.
Send your submission via email to bottrill@hyack.com or in writing to Mark Bottrill, Director of Swimming.
The Brad Reid Memorial Scholarship is driven by donations. People who have known Brad as a swimmer, or as a friend or family have donated to his memory. Current Hyack members and anyone who supports the ethics that Brad lived by are encouraged to donate to this scholarship. We want our young Hyack swimmers to live life and thrive like Brad Reid!
The scholarship is set up through the National Sport Trust Fund-Sport BC. It is a fully charitable organization that will issue Tax Receipts.
You can click on the link to donate, or you can write a cheque to the organization.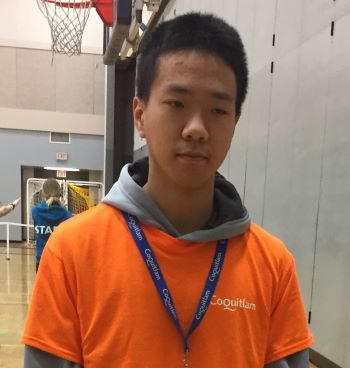 Alfred YF Wong
On January 13th, at around nine-thirty P.M., Alfred and his parents were driving home from dinner with their older son. It was around this time that a bullet struck Alfred and seriously injured him. He would soon after pass away from complications.
Alfred was a bright young man who excelled at his studies. He was enrolled in many of the honor programs at Pinetree Secondary, and was passionate about every course he took. Outside of school, he also participated in martial arts, Kumon, basketball, and swimming at Hyack, which he enjoyed very much. He was hoping to apply to become a lifeguard, and had completed many of the required courses. Alfred was also preparing to join leadership camps so that he could volunteer to gain experience and help the community. He had a goal of becoming an electronics engineer, a goal which he researched thoroughly and had begun planning out this winter.
In his own time, he loved to play video games with his group of friends. He would spend many hours laughing, shouting, and rejoicing with them as they played game after game. He loved to talk with his family and friends about his adventures or the achievements of his friends.
With his family, he loved travelling the world to see new sights and experience new cultures. He was very close to his parents and brother, and was loved dearly by them.
Alfred was 15 when he passed away, and although he was taken from us much, much too soon – he lived his 15 years to their fullest extent.
The Scholarship
There will be two $500 scholarships offered each year to graduating Hyack swimmers.
Criteria
Graduating Hyack swimmers who intend to pursue post secondary education are eligible to apply.
Must be a current active Hyack swimmer in one of the programs Hyack offers
Must be intending to study at a post secondary institution (please specify which one)
Must write a short submission about yourself including your GPA and your goals in pursuit of post secondary education.
Submit your application by June 15th to Mark Bottrill, Director of Swimming, Hyack Swim Club at bottrill@hyack.com
To Donate: clink on this link or contact the club directly